A REVOLUTIONARY, SUPERIOR APPROACH TO CABINET RENOVATION
Fast, easy and affordable. That's the crux of it. Qwikkits come with everything you need to reface cabinets one home at a time. We help you lower kitchen and bathroom renovation costs. Our durable, stylish cabinets make tenants happier and rents higher. You benefit from fast and easy installation.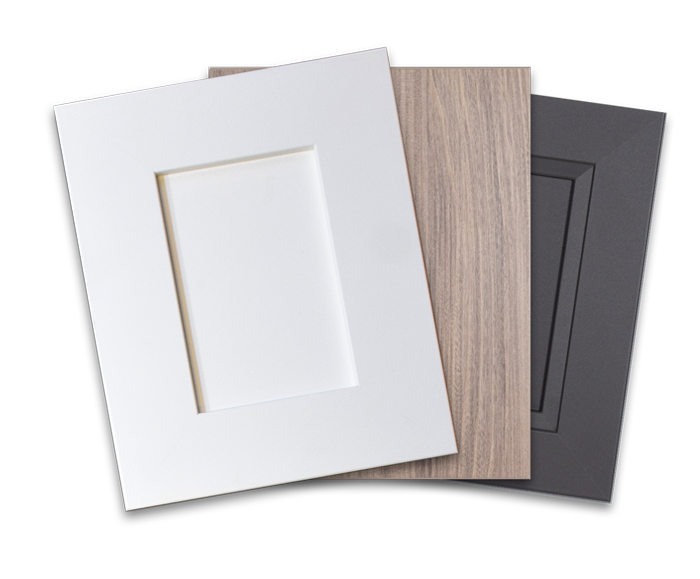 QWIKKIT BRINGS HOME THE BENEFITS FOR SFR OWNERS
EASY renovation solution. No need to remove countertops.  No carpentry skills needed for installation.
ECONOMICAL to meet tight budgets. Less than 1/3 the cost of new cabinets.
ATTRACTIVE upgrades that surpass your competition.
Increase rent and NOI.
SPEEDY to fit in a short upgrade window. Delivery in about a week and installation in 2 days.   Next Day shipment of any parts orders – No waiting or time wasted.
Guaranteed – for a minimum of 5 years.
HIGH QUALITY HAS NEVER BEEN SO EASY!
Shortest Lead Time in the industry. Kits ship in about a week, so you don't lose money on unrentable homes.
Our Complete Cabinet Kits are simple to order, and your maintenance team can install so no need for an expensive contractor.
Better Looking and more Durable Products than the competition. No delamination!
Next Day shipment of any parts orders.
Satisfaction guaranteed, or your money back.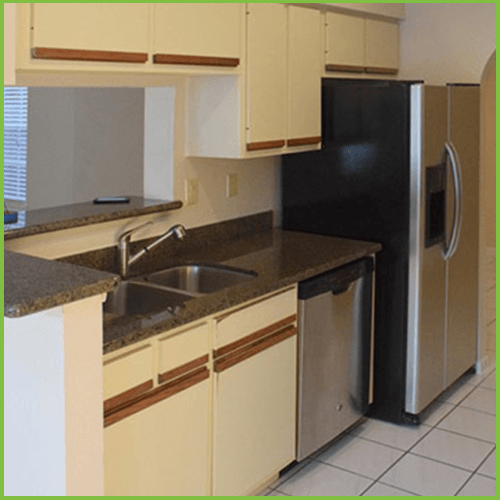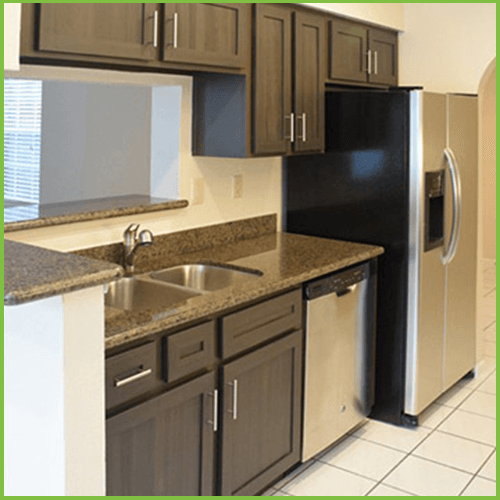 EASY TO EXECUTE MAKEOVER SYSTEM
Website catches errors and saves your choices for easy reordering.
Kits packaged in suitcase cartons for easy handling and distribution.
Series of five, 2-minute, easy to follow, instructional videos.
Custom tools to simplify installation and assure quality.
Drawer fronts pre-drilled for pulls, saving time and preventing mistakes.
Kits include exact number of hinges and pulls needed in each unit.
Each part labeled with its destination in the unit.
TESTIMONIALS
"I just wanted to take a moment to say thank you guys for everything your company has done us here at Prime. The extra effort that Jennifer & Jonathon and all the rest of you there have given us has been extremely helpful. Not to mention your pricing has helped us save a quite a few dollars. I know I can be a little irritating every once in a while, yet you guys always come thru for me. I consider myself lucky to have ran into you guys at the NAA event a couple years ago, and took a chance to start doing business with you guys. We really appreciate everything you guys have done so far, and look forward to much more business moving forward."
"Just wanted to let you know how much I have appreciated your help with getting us the doors on time and promptly. We would have missed our move in dates without everything your production people do to make it happen.
I know that your crew must have had to let other work slide on our behalf so you must be feeling swamped right now.

The team thanks you and so do I.

I can't stress enough that we couldn't have been so successful without all of your efforts to help."
"We were impressed by their knowledge and expertise, and Qwikkit's willingness to work with us on our specific challenges and issues. They really understand partnership."
"With Qwikkit, we know we are always getting consistent, high quality cabinet fronts. We know we can count on Qwikkit to deliver each order on time, so that no unit turn is delayed. But what truly makes Qwikkit such a valuable industry partner is their attentiveness to our specific needs as a company and their flexibility to help us meet our goals."
"Qwikkit has been a great renovation partner of Timberland over the last few years. They are fast, affordable, and have customer service next to none! I wouldn't recommend any other company when it comes to cabinet refacing."
"We have been using Qwikkit for about 18 months now for our cabinet door projects. Tanner and his team are fantastic to work with and the product is beautiful. From the easy order form to the presorted delivery that shows up quick, they really have put the total package together. Qwikkit will continue to be a part of our interior renovation program for many years to come!"
"We have a lot of competition, but when we started using Qwikkit kits, and our occupancy went from 87% to 98% in three months. We filled up even faster than I hoped. And we are still averaging more than $2,000 monthly rent."