WE BUILT A COMPANY TO MEET YOUR NEEDS
Qwikkit opened its doors in 2017, focused on making apartment cabinet renovations easier and far less expensive than ever. Our founding executives have more than 30 years of experience building and installing complete kitchen cabinets in new apartment complexes – more than 3 million cabinets.
For years, their customers had been requesting help with renovations of older apartments, and the Qwikkit management team knew there was a better and more innovative way to build a system. The Qwikkit team built a simple solution to a longstanding problem by focusing on customer needs; newer, better door technology; leveraging the internet; significant cost savings and eliminating errors with automation all the way from ordering to production to invoicing. In 5 short years, Qwikkit, has built over 3 million parts, and renovated over 100,000 updated kitchens and baths.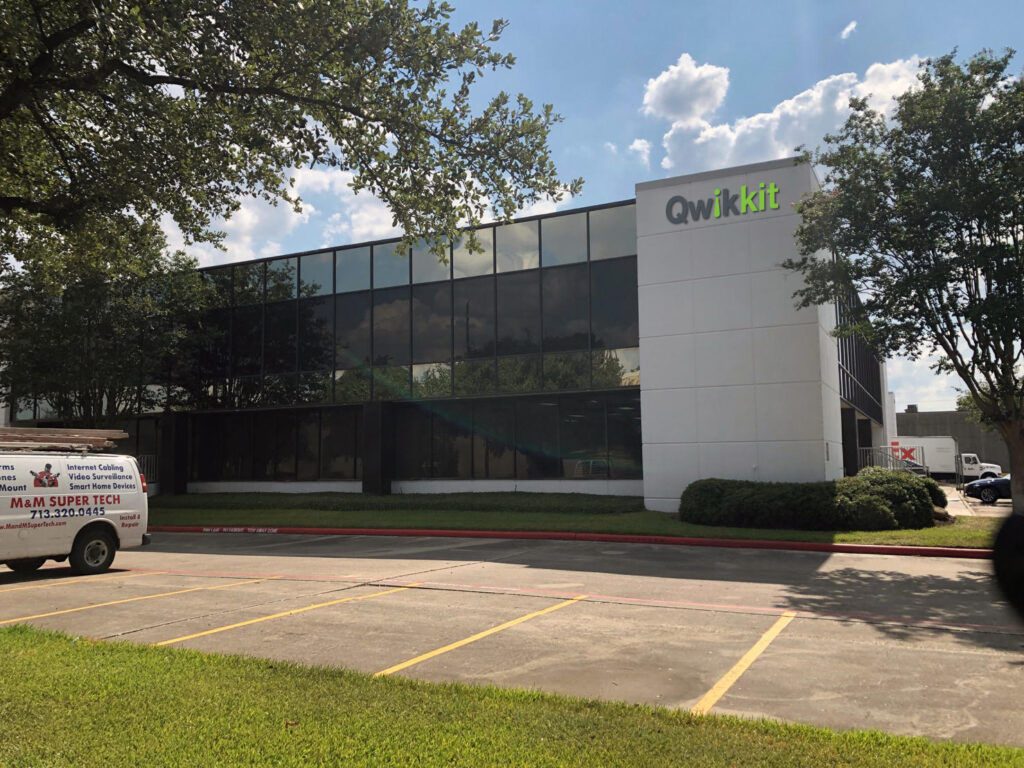 OUR COMPANY VALUES
The Qwikkit team manages our business according to four simple guidelines. We use them to make decisions every day.
Make our customers successful.
Take care of our team.
Always do the right thing.
Learn and improve every month.
Grow the company and profits.
Have fun at work.
OUR MANUFACTURING PRIORITIES
Like many manufacturers, we have a rigid set of priorities that guides our behavior in manufacturing: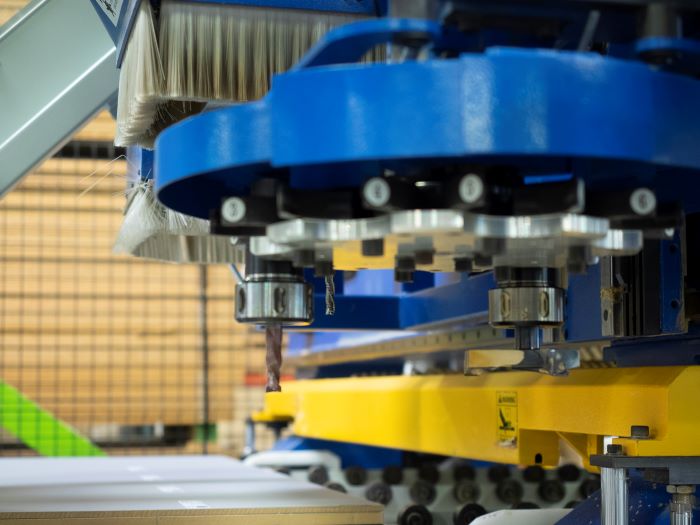 Our customer-focused leadership helps ensure that your project is a success regardless of the order size – one kitchen, one part, or a complete apartment project.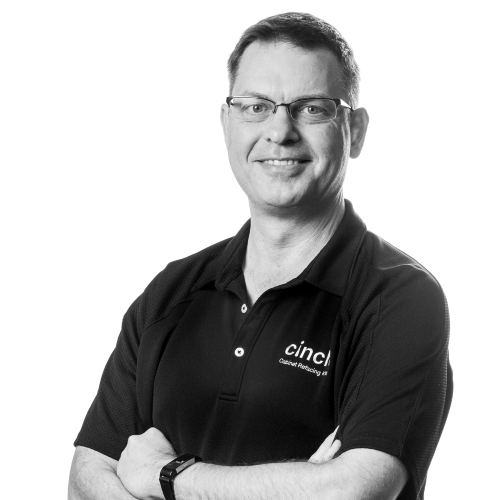 GEORGE HAGLE
President
GEORGE HAGLE
For 15 years, George managed the largest US manufacturer of kitchen cabinets installed in apartment complexes. He's Qwikkit's founder, champion of an easy customer experience, and our only Buddhist.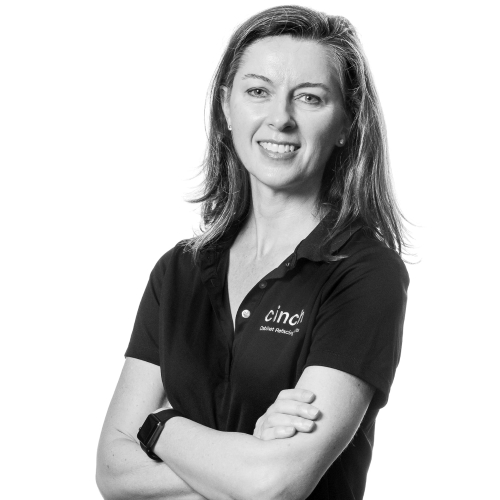 PAIGE BURNETT
Executive Vice President
PAIGE BURNETT
Paige is our Executive Vice President, a lawyer, and by far our best tennis player. She works hard to keep us all in line.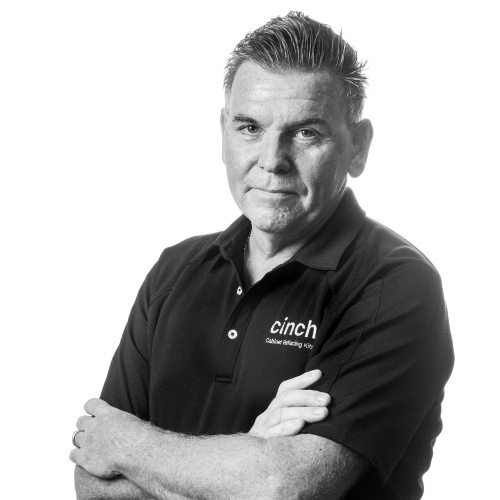 DINO CLAWSON
VP of Manufacturing
DINO CLAWSON
Dino has more than 20 years of manufacturing leadership experience, 10 years as Director of Manufacturing at Leedo. His knowledge of manufacturing culture, his effective leadership style, and his record of continual improvement and high achievement in quality management and on-time delivery will be a strong foundation for Qwikkit's success. Dino works every day to provide you with high quality, easy-to-install products, on time.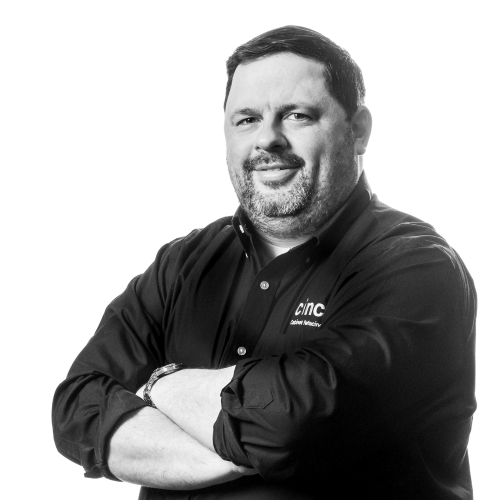 BROOKS LASER
VP of Sales
BROOKS LASER
Brooks has years of experience in kitchen design, installation management, cabinet sales, and cabinet door refacing sales. In a prior life, he was an air traffic controller for the USAF. He's a sharp cookie and a fun guy to hang with. If you get a chance, you'll enjoy meeting him.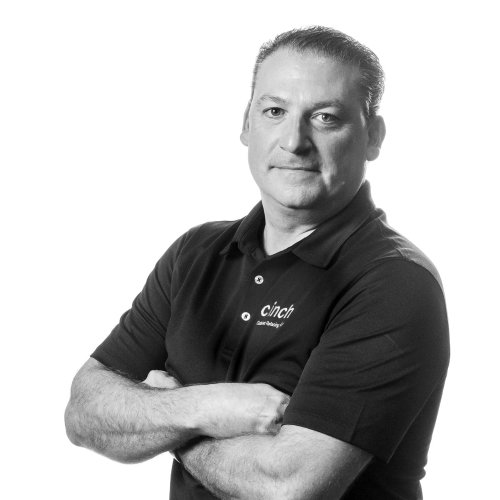 ANDY CORDINA
VP of Sales and Marketing
ANDY CORDINA
Andy has a long, successful career in sales, sales management and the multifamily industry. He loves University of North Texas football, words, and Tito's.

QWIKKIT APPRECIATES OUR CUSTOMERS

TESTIMONIALS
"I just wanted to take a moment to say thank you guys for everything your company has done us here at Prime. The extra effort that Jennifer & Jonathon and all the rest of you there have given us has been extremely helpful. Not to mention your pricing has helped us save a quite a few dollars. I know I can be a little irritating every once in a while, yet you guys always come thru for me. I consider myself lucky to have ran into you guys at the NAA event a couple years ago, and took a chance to start doing business with you guys. We really appreciate everything you guys have done so far, and look forward to much more business moving forward."
"Just wanted to let you know how much I have appreciated your help with getting us the doors on time and promptly. We would have missed our move in dates without everything your production people do to make it happen.
I know that your crew must have had to let other work slide on our behalf so you must be feeling swamped right now.

The team thanks you and so do I.

I can't stress enough that we couldn't have been so successful without all of your efforts to help."
"We were impressed by their knowledge and expertise, and Qwikkit's willingness to work with us on our specific challenges and issues. They really understand partnership."
"With Qwikkit, we know we are always getting consistent, high quality cabinet fronts. We know we can count on Qwikkit to deliver each order on time, so that no unit turn is delayed. But what truly makes Qwikkit such a valuable industry partner is their attentiveness to our specific needs as a company and their flexibility to help us meet our goals."
"Qwikkit has been a great renovation partner of Timberland over the last few years. They are fast, affordable, and have customer service next to none! I wouldn't recommend any other company when it comes to cabinet refacing."
"We have been using Qwikkit for about 18 months now for our cabinet door projects. Tanner and his team are fantastic to work with and the product is beautiful. From the easy order form to the presorted delivery that shows up quick, they really have put the total package together. Qwikkit will continue to be a part of our interior renovation program for many years to come!"
"We have a lot of competition, but when we started using Qwikkit kits, and our occupancy went from 87% to 98% in three months. We filled up even faster than I hoped. And we are still averaging more than $2,000 monthly rent."